Projects
Will it be a happy little piano version of SpongeBob?
Will it be the hit of the National Western Stock Show?
Stay tuned!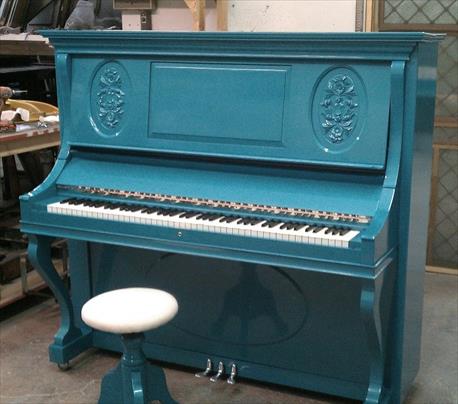 Whatever will it be!?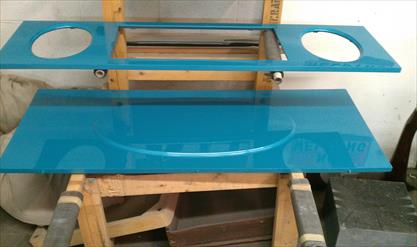 Yes, yes indeed!
It was a huge hit at the stock show. I doubt any piano in history has had so many admiring hands caress it in two weeks' time.
From the stock show our Baby Blue went to the Colorado Garden and Home Show. Whether you call it teal or turquoise, it is a very popular color. One admirer wanted it for her "peacock" room.
We took votes on what the next color should be. Purple was very popular, but I'm leaning toward a salmon/peach shade. This is an automotive finish so the color selection is huge. Suggestions?
Also, a public service announcement:
In our booth at the home show we also had literature to distribute for the Colorado Ovarian Cancer Alliance. Teal is their symbolic color. Take Early Action and Live......TEAL. Please take a minute to go to their website and learn the symptoms. Early detection could save the life of a woman you love.....or you!