"The Telluride", built in 1904, was named for the remote and beautiful Colorado town that was once its home. Telluride has been home to the nomadic Ute Nation, who spent summers fishing along the San Miguel River; miners; and more recently ski enthusiasts, vintage hippies, and the "rich and famous."
The town of Telluride, named for an ore combination of tellurium, gold and silver, was founded in 1878. The isolation of this remote location made for hard going in the mining business in those early years. Ultimately the local mines became profitable and created many wealthy and powerful people whose legacy is still seen in the magnificent Victorian architecture that has been brought back to life in the town today.
The custom stained glass that graces the front of "The Telluride" is fashioned after actual homes in Telluride. The piano's action can be seen dancing behind the orange sunset over the Rockies and the wisps of clouds in the glass.
A piano like this might have been found in the mansion of the owner of the Tomboy mine, played by the lady of the house, and begrudgingly practiced upon by the dutiful children. The local miners making $3 a day ($1 going back to the mine for their room and board) would only have the good fortune to listen to such music from the dusty streets or in their favorite local brothel.
Oh, and did I fail to mention that this treasure has been retrofitted with a state-of-the-art Wi-Fi player system? Run it from any Wi-Fi enabled device. Use your smart phone to tell your 111 year old piano to play you some Patsy Cline. Awesome!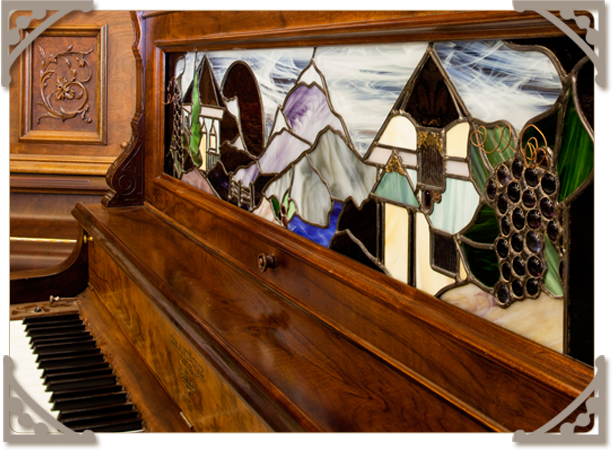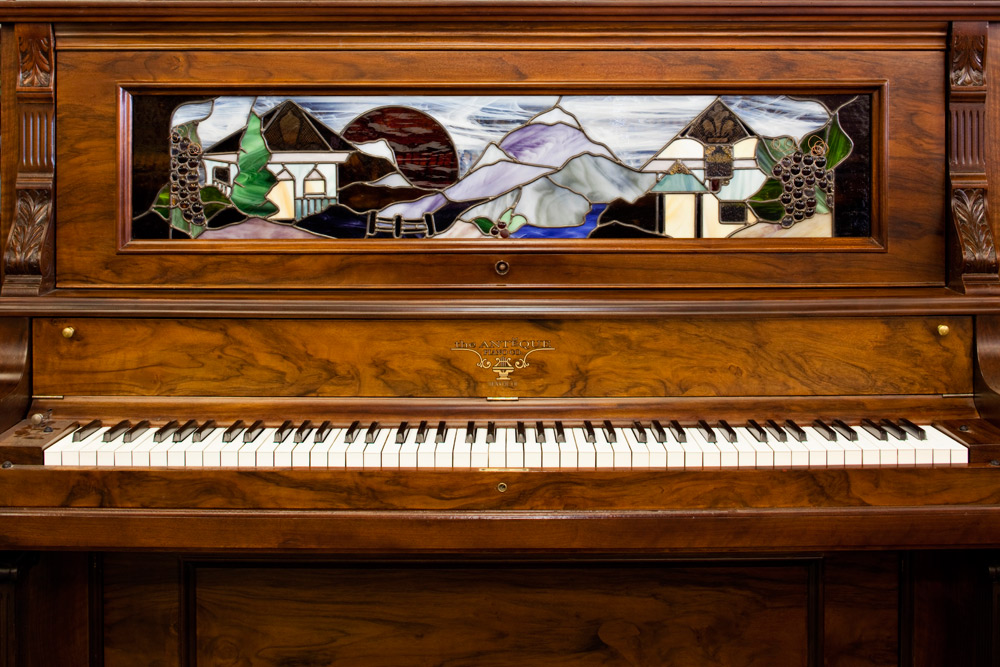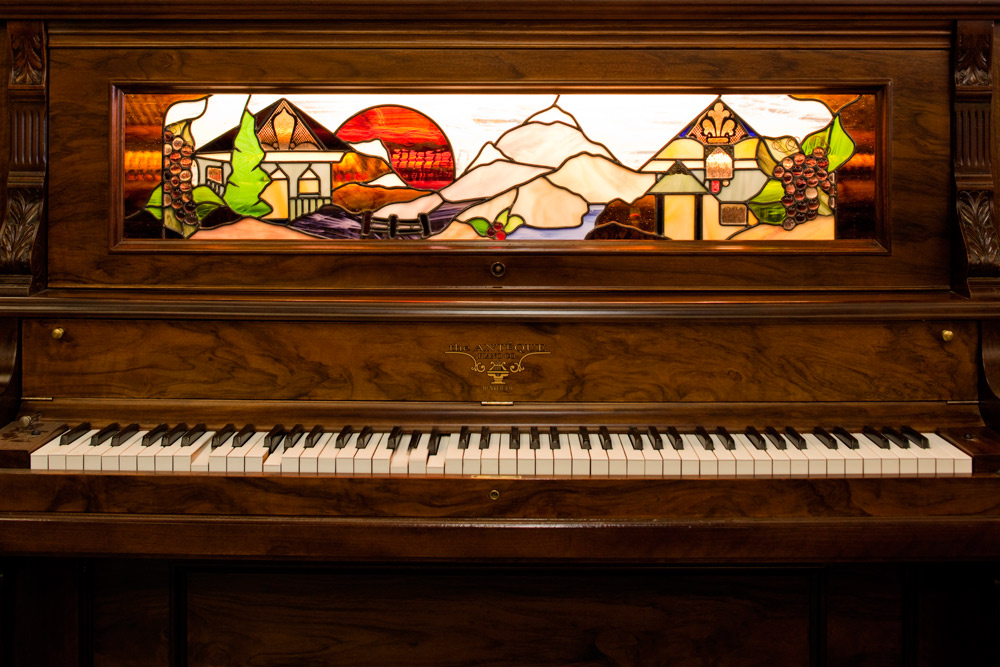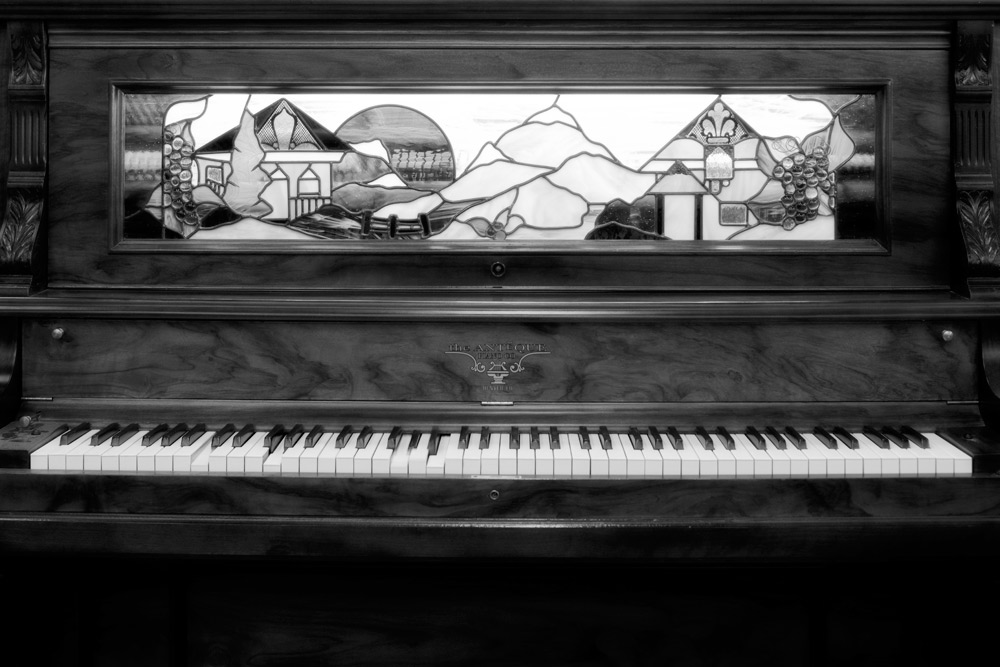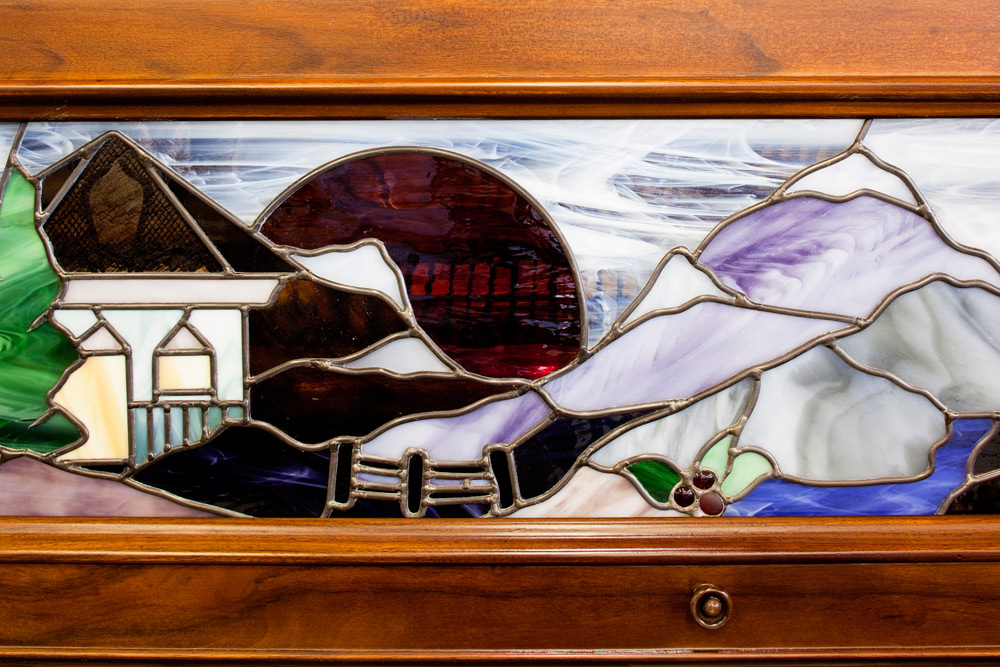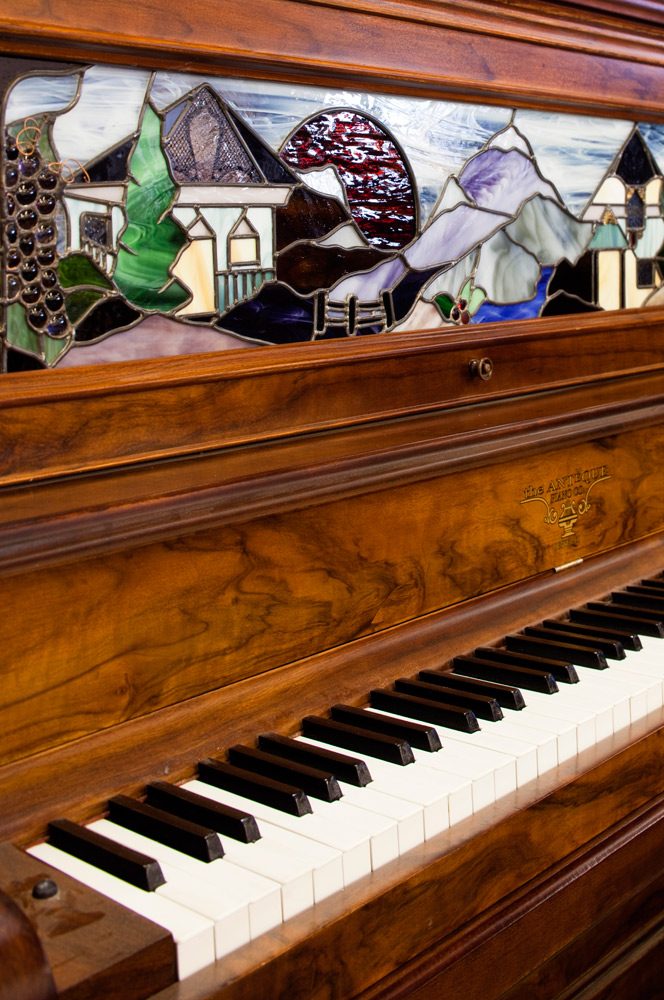 Although this piano has found a loving home, we can create a custom piano for your home or business from our inventory of distinct and beautiful cabinets with or without custom stained glass. We also retrofit grand pianos and have an inventory of unique styles and sizes from which to choose.